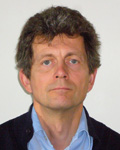 Sigurdsson, Gisli
Gísli Sigurðsson (b. 1959) is a Research Professor in the Folklore Department at the Árni Magnússon Institute for Icelandic Studies where he has worked since 1990. He also teaches in the Department of Folklore at the University of Iceland, courses about Oral tradtition and the Eddas and Sagas, as well as about fieldwork in folklore. He has studied at the University of Iceland, U.C.D. Ireland where he did an M.Phil. in Medieval Studies, and at the University of Manitoba in Winnipeg, Canada where he also served as a Visiting Associate Professor in spring 1988. He received a Dr. Phil. from the University of Iceland in 2002. In addition Gísli was Professor II in Stavanger 2008-11 and served as a Visiting Professor at the University of California, Berkeley, in spring 2009.
Gísli Sigurðsson has worked on Canadian-Icelandic (language and folklore), written a book on Gaelic Influence in Iceland (1988, 2nd ed. 2000), published a complete edition of the Eddaic Poems (1998) and a book on Orality and the Sagas, (Túlkun Íslendingasagna í ljósi munnlegrar hefðar: Tilgáta um aðferð (2002), in English from Harvard University Press in 2004: The Medieval Icelandic Saga and Oral Tradition: A Discourse on Method), in addition to a variety of articles and editions, focusing on the Eddas, Sagas and Icelandic folklore in Iceland and in Canada. He was the curator (with Sigurjón Jóhannesson, scenograph) of Vikings and the New World, an exhibition in the Culture House in Reykjavík which opened in April 2000, and the curator (along with Steinþór Sigurðsson, scenograph) of an exhibition on the Icelandic Manuscripts which opened in the Culture House in October 2002. Gísli Sigurðsson has been invited to give lectures in the US (Georgetown University, University of Maryland, Smithsonian Institute, Museum of Natural History LA, UCLA, Harvard University), Canada (University of Prince Edward Island, University of Manitoba), Greenland, Faroe Islands, Norway, Sweden, Finland, Russia, Ireland, Germany, Switzerland and Italy.
In 2004 Gísli Sigurðsson received the Dag Strömbäck Award from the Royal Gustav Adolf's Academy in Uppsala, Sweden, for his research into the oral origins of the Icelandic sagas.
"What Does a Story Tell? Eddi Gíslason's (1901-1986) Personal Use of Traditional Material." Canadian Ethnic Studies 34, No. 2, 2002, pp. 79-89.
The Medieval Icelandic Saga and Oral Tradition: A Discourse on Method.Transl. by Nicholas Jones. Publications of the Milman Parry Collection of Oral Literature 2. Cambridge Mass.: Harvard University Press 2004.
"*The Immanent Saga of Guðmundr ríki." Learning and understanding in the Old Norse world: Essays in Honour of Margaret Clunies Ross. Ed. by J. Quinn, K. Heslop and T. Wills. Brepols 2007, pp. 201-218.
"Orality Harnessed: How to Read Written Sagas from an Oral Culture?" Oral Art Forms and their Passage into Writing. Eds. E. Mundal and J. Wellendorf. Museum Tusculanum Press: Univ. of Copenhagen 2008, pp. 20-28.
"Greenland in the Sagas of Icelanders." Stanzas of Friendship. Eds. N. Y. Gvozdetskaja, I. G. Konovalova, E. A. Melnikova and A. V. Podossinov. Russian Academy of Sciences: Institute of World History, 2011, pp. 83-100.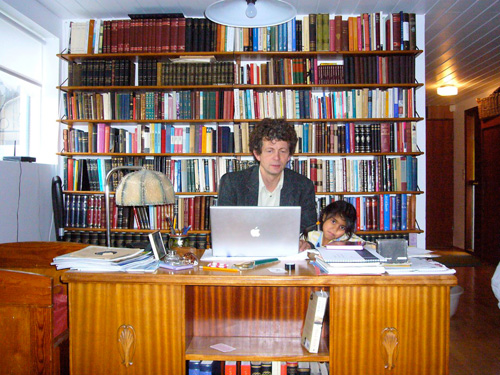 Presentation topic: The Medieval Eddas and Sagas of Iceland: Literary presentations of oral traditions